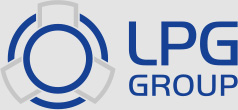 LPG Group s.r.l is company that has expertise in manufacturing of LPG nozzle. Absolute leaders in quality and innovation for the production of LPG nozzle with Italian-dish.

A lot of manufacturers that starts from away and that enabled us to improve and make LPG Group products simple and reliable in all of these years. We're present with our production in all of markets that use nozzle with Italian-dish, and not only that.

Over the years we've add in our production some other type of nozzle with ACME and EURO CONNECTOR, and the last one that is born for the Dominican market.
The production includes also breakaways in order to ensure maximum safety for clients and installations.
For more information on LPG Group products, please refer to the documentation section.